Last week, as I was perusing my local news, I was shocked by a recent case, not just because it is a horrible crime in my very peaceful rural community, but also by the eerie similarity to the events of Troubled Blood. I'll save specifics until after the jump to avoid spoilers for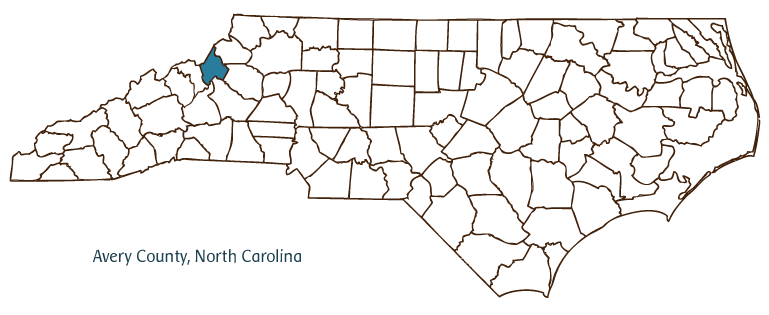 anyone who has not yet finished the novel (probably none of our crowd here, but just in case).
To set the scene, I must stress that Avery County, North Carolina, is not London, England, or even Charlotte, North Carolina. If Cormoran Strike were looking for work in my neck of the (literal) woods, he'd have trouble making a living. Certainly, we have our fair share of the usual rural stories
, the sort of sad situations created by tragic choices, like drug and alcohol abuse or domestic violence. I must confess that I own a police scanner, and I am friends with many members of our small troop of law enforcement heroes (the K9 officer who patrols the high school when I teach embedded college courses there is one of my favorite officers, and his human is ok, too!), but our "big crimes" are often more comic than tragic. Two years ago, we made national news when pranksters stole the huge carved wooden Sasquatch who stands out in front of my favorite garden center. He was later found in the woods, of course.
But last week, when we first heard of the terrible story out of the Linville Falls community, it was a different situation from the start, a situation unfamiliar to us, but very familiar to Strike and Robin.
According to the story, as we have it now, on July 30, a missing person's report was filed for Lynn Gay Keene, a 70-year-old woman whose family had not had contact with her since June 14. The detectives who traveled to her home found her car missing but the house secured. The missing car was entered into the state database, and, on August 2, it was located in Cherokee, NC, about two hours from Linville Falls. It was abandoned, with the keys locked inside it. Also inside the car, the police found two empty bags that had each contained 80 pounds of concrete.
This discovery led the investigation back to Keene's home. With a search warrant, local detectives and the SBI located the missing woman and the missing concrete. In the basement, entombed in concrete, Keene's body was found, exhibiting signs of blunt force trauma and strangulation, indicating a violent death. Keene's former caretaker, Elizabeth Katherine Carserino (Freeman) was charged with stealing the car and Keene's debit card. On August 7, she was also charged with murder.
I'm sure we'll continue to get more (gory) details from this terrible story. I am not acquainted with any of those involved so far (except the LEOs), but we do have many seasonal folks who are only here in the summer and are not well-connected to the community. Of course, I wonder why no one checked on Ms. Keene sooner, and I pray she has both peace and justice. I think of our elderly neighbors and remind myself to look in on them more often.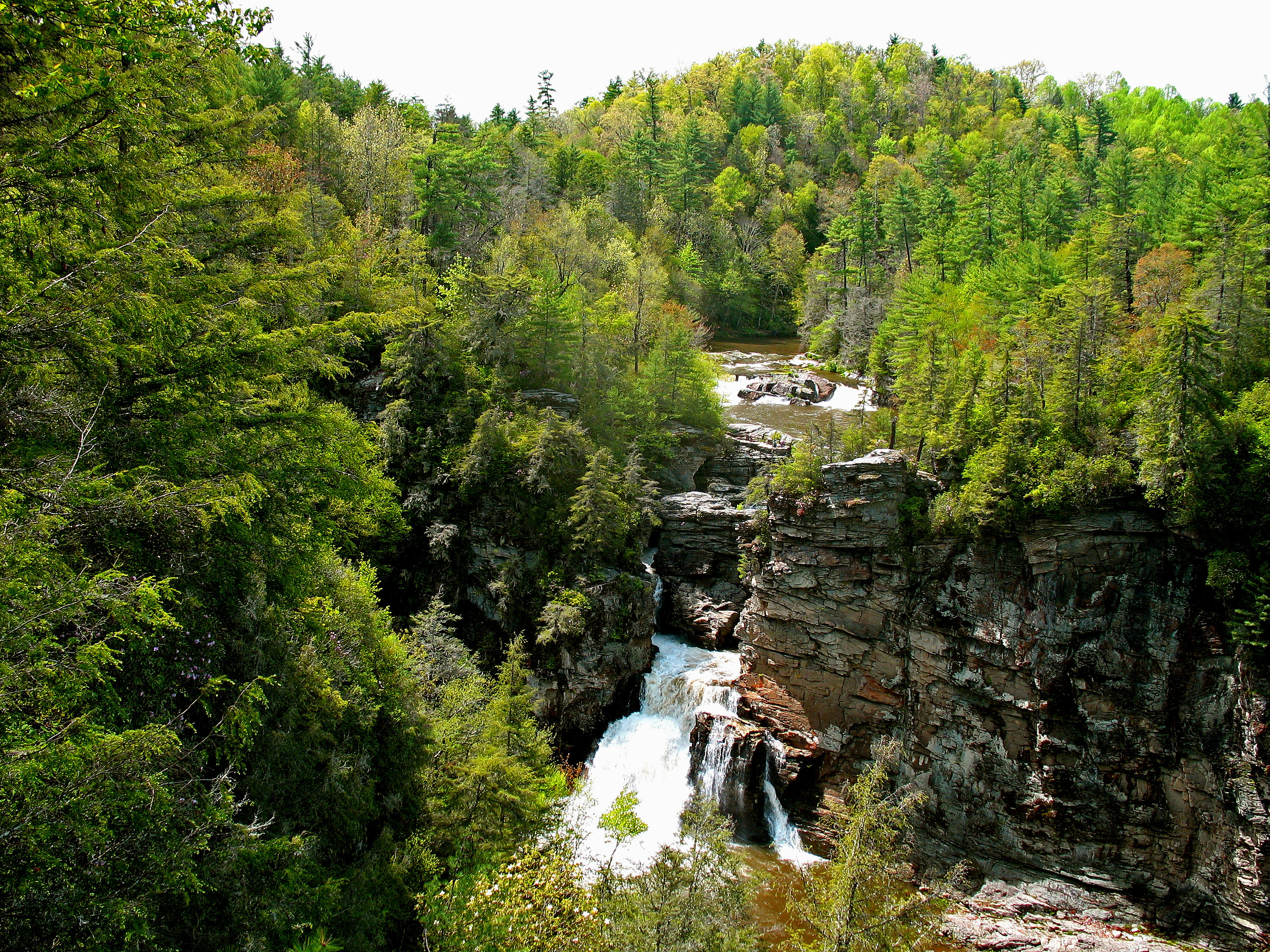 Yet, I cannot help but be drawn in by the similarities to the events of Troubled Blood. Shortly after this case made national news, our Headmaster here, the singular John Granger, emailed the staff, pondering what the perpetrator might have been reading, and he was shocked to learn that the story had unfolded a scant few miles from my quiet home on the side of mountain, where violent death is usually only dealt out to rodents courtesy of my cats, Father Brown and Miss Fisher. Their names are good indications that most of what I know about murder I learned from BBC detectives even before Strike. Ironically, this area was once a very dangerous place, and Linville Falls is named for members of a group who were massacred nearby in the 1700s. If you've seen The Last of the Mohicans, you've seen Magua club a British soldier right on one of my favorite Blue Ridge Parkway trails, to the actual falls, which was used for the filming.
We have yet to learn what circumstances led up to Ms. Keene's death. Certainly, she was only missing for a few weeks, not decades like poor Margot Bamborough, but the concrete, used to hide the body of the victim, is a strange choice. As we readers know, Janice Beattie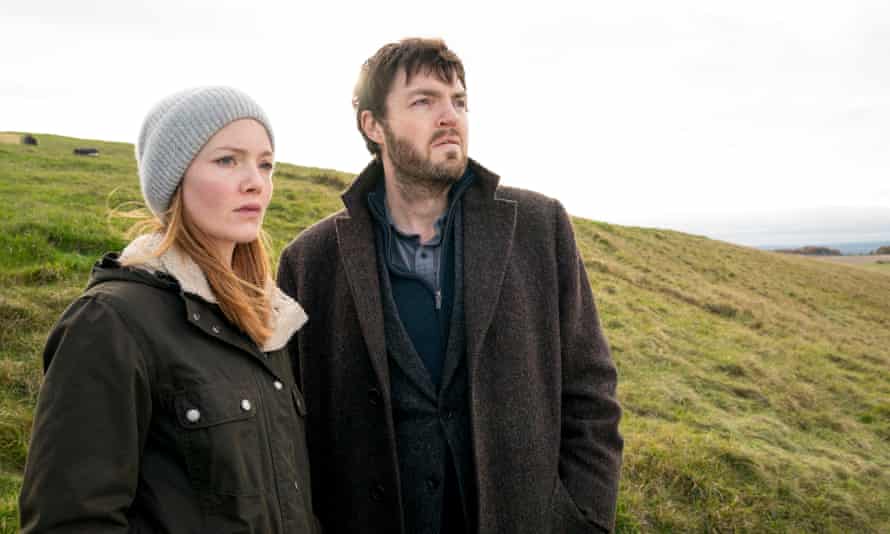 seals up Margot's corpse in the Athorn 's ottoman, filling it with concrete to hide all trace of the body. Only when Robin and Barclay pry open the lid is Margot's mystery solved.
Our Avery County investigators may or may not be Strike readers (I am planning to ask those I know well), but they did quickly connect those empty bags and the fate of the missing woman. I, too, want to know if the person (or persons, as there is much we do not yet know in this case) who murdered Ms. Keene and buried her in concrete came up with that idea independently, or if this strange story, unfolding a year after the publication of Troubled Blood, was inspired by the novel. Stranger things have happened, with stories like the woman freezing to death trying to find the money from the movie Fargo because she thought it was a true story (that's not what really happened, but the legend persists). Time will tell.
I'll provide any further updates as I get them, but, in the meantime, I find myself still pondering both the sadness of a lost life and the strangeness of the circumstances. Each semester, when I teach Faulkner's "A Rose for Emily," my students are amazed that no one in the town of Jefferson catches on when Emily's beau "leaves town" and is never seen or heard from again until her house is opened after her death, decades later, and his corpse is revealed, preserved in the bed where she slept beside it.  I always remind them that bizarre and terrible things happen all the time, and no one ever expects to find that a terrible crime has happened just next door, in the flat of harmless people, or in a lovely little community like mine.