As we head around the bend toward the back of the novel and the back of the year, the closing of the mystery and of the timespan that is clearly our stage, it's time to take a peek at some of the best Faerie Queene  cues in Part Five. If you haven't caught up to our thoughts on Troubled Blood so far, there is time, so check out our Hogwarts Professor takes on a wide variety of angles for this novel so far. I'm having a grand time keeping the Spenser score running, looking at ways in which our intrepid detectives are mirroring elements of The Faerie Queene, and I hope you're having as much fun as we are! Follow me after the jump for five Faerie Queene  take-aways from Part Five! Remember, spoilers galore, so stop here if you need to get past chapter 59!
Book V—Artegall's book
Since we are now in Part Five, it should be no surprise that this section really lines up with ideas of Justice being served.  After all, the fifth book of The Faerie Queene, Sir Artegall's book, is focused on the virtue of Justice. As Artegall is being used as Strike's  counterpart, we should not be surprised to see our detectives undergo a number of highs and lows, just like Spenser's brave knight, who encounters
formidable enemies and experiences both triumph and defeat, the latter including a difficult episode with Amazons. Part Five, which brings us to the springtime of our story, includes Robin's bittersweet settlement with Matthew, in which she receives a "just" decision regarding finances but realizes that his relenting is due to Sarah Shadlock's inconvenient pregnancy.
Interviews that Strike and Robin have been hoping to conduct for the Bamborough case are finally secured, but the information is, as yet, inconclusive, and some of the interviews themselves are difficult, from the ghastly past and living conditions of ex-prostitute Betty Fuller to the reluctant Bayliss sisters. The section ends up with C. B. Oaken, Carl the childhood holy terror who is now adult "carle," or churl of the Spenserian type, hoping to lure Strike into a confrontation around the corner from the big Deadbeats' party. While Robin does prevent Strike from clobbering Carl (which would have been a just move, but one that would have been costly), he accidentally hits her, blacking her eyes. Yet, the real justice moments come fast and thick at the end of the section. During the apology dinner and drink with Robin, Strike admits she is his best friend, an admission that is better that a passionate love scene between the two, although, like Britomart and Artegall, they are meant for each other. Then, the big revelation comes from Barclay regarding the mysterious Elinor Dean's service for "Shifty's Boss," whom they've been tailing. And finally, in a highly satisfying sacking, Morris the creepy co-worker gets his nose broken by Robin after trying to grab her in another of his "jokes" and is shown the door by Strike. Truly, justice is served and Britomart gets the last word.
Britomart strikes back!
One of the best Faerie Queene  moments in Part Five is Robin's Britomart triumph against Morris. Britomart is the knight of chastity, but not in the sense that we sometimes use the word. She does not epitomize complete abstinence, but the right place of sex within marriage. Thus, she stands as the champion of wronged women and the bane of rapists and creeps, as she gallops through the poem, an armored avenger on her quest to meet and marry Artegall so that they can be the parents of a great lineage of Britons.
Robin, the modern girl, is not sexually innocent. She and Matthew lived together for years before their marriage, and she spends much of her career surveilling acts of infidelity. However, as a rape survivor who has very strong feelings about personal space and respect, she is a defender of both her own and others' rights and personal space. Thus, in the conclusion of this section, when Morris tries to grab her from behind in another of his inappropriate jokes (really, if Strike's agency had a serious HR department, Morris would have gotten the boot after the texts and pictures), Robin fights back, crushing his foot, breaking his nose, and brandishing a knife at him.
In this moment, Robin, who has been our Britomart figure all along, truly embraces the warrior maiden's role. Ironically, when she finally takes out sleazy Morris, she has two black eyes from Strike's attempt to punch Carl the Carle. Knight Britomart also has her own share of injuries as a knight, but she is ultimately victorious, even defeating Artegall himself in a tourney before he pledges his troth to her. Although Strike doesn't swear his love for Robin in this section, he does finally admit she is his best friend, and in the 21st-century world of our detectives, that's just as important.
One of Britomart's important acts in Book V is rescuing Artegall from imprisonment under the Amazon Queen Radigund, who uses both guile and demeaning ploys against him. Part Five also features Charlotte's suicide attempt, and while she is prevented, primarily due to Strike's efforts, she has long used guile and demeaning ploys as part of her arsenal in keeping Strike in thrall to her. Although we hope Charlotte does not share Radigund's fate of decapitation, the Easter Sunday drama may have been the needed break in their relationship, especially with Robin for contrast.
Star Power
Book V of The Faerie Queene has that nifty star-focused opening in the proem or prologue stanza, the one that has already provided us with a chapter opening quotation. One of the best bits of this opening proem is, of course, the line about "the courses of the rowling spheares," which our clever author has undoubtedly noted with much amusement. However, the primary focus of the proem is the disorder of the universe, the way in which even the constellations have changed over time, evidence of our fallen existence. Even though Spenser is using the concept of crystalline spheres that enclosed the earth and contained the stars, his proem also indicates that the universe is not fixed or permanent. Rather, it was changing. This fact, we know, to be the result of the ever-moving and changing celestial bodies we see as stars, not flaws in the spheres, but no matter the reason, the ancient constellations have changed positions, resulting in the "new" astrological signs and designations that stymied poor maddened Talbot and caused him to re-assign the astrological designations of the major players in the Bamborough case.
The stars, both literal and metaphorical, are on display in Part Five of Troubled Blood. In addition to the continuing astrological saga of the novel, this section sees Cormoran trying to dodge his father's star-studded party, despite the underhanded efforts of Carl. Strike continues to attempt to fly below the star radar, even as his famous ex and his estranged father make the gossip sheets.
Elizabeths (and others) everywhere!—
That wild Deadbeats party is at Spencer House, yet another reference to the author of The Faerie Queene. We've already met Clare Spencer, social worker, and in this section, we also get a reference to the retailer Marks & Spencer, where Eden Spencer once worked.
Part Five shows us that Rowling is doing a good bit of what Edmund Spenser did with names: recycling. Like the name Claribell, which he used for several different characters, the names in Spenser's poem do sometimes crop up in more than one place, causing endless confusion for generations of students. In Troubled Blood, we have numerous names that are used for different people. Both Robin's (finally) ex-husband and her flatmate Max's ex are Matthews. Robin has a cousin named Katie (short for Catherine) and ex-hooker Betty Fuller has a daughter named Cathy. And, of course, we have Elizabeths:  Possible Creed victim Louise Tucker has a sister named Liz, and there is Betty, that retired hooker. The repeated names, of course, create a sense of reality: most of us know multiple people with the same first names. They also replicate one of Spenser's (not Spencer's!) techniques.
5. Location, location, location
One of the other techniques that becomes even more evident in this part isa similar use of setting. Because of his chivalric environment, Spenser puts his knights and ladies in locations like castles, hermits' cottages, monsters' caves, and other typical locales, as well as allegorical settings like the House of Pride and the House of Holiness. He also uses forests in very specific ways, as places of lawlessness and often danger. In the very first Canto of Book I, the Redcrosse knight and Una wander into a forest that seems beautiful and enticing, but its twisty paths and thick trees soon lead them astray and into confrontation with the monstrous Errour and the wily Archimago. In this section of Troubled Blood, we see Galbraith /Rowling doing the same thing, as we have some interesting wooded locations.
We've already heard about Eppington Wood, one of Dennis Creed's favorite spots to dump his victims' remains, but Mr. Tucker also proposes the Great Church Woods as a possible location for his daughter's body. The use of these natural settings as a repository for Creed's victims them homes for something easily as monstrous as any fiend faced by the Redcrosse Knight.
In addition, when she makes her goodbye call to Cormoran, Charlotte is in the woods outside her treatment clinic. She is only found in time to save her life because of his quick actions and use of two phones. While we tend to think of forests as peaceful and beautiful, their ominous qualities, so clear in Spenser, are in evidence here as well.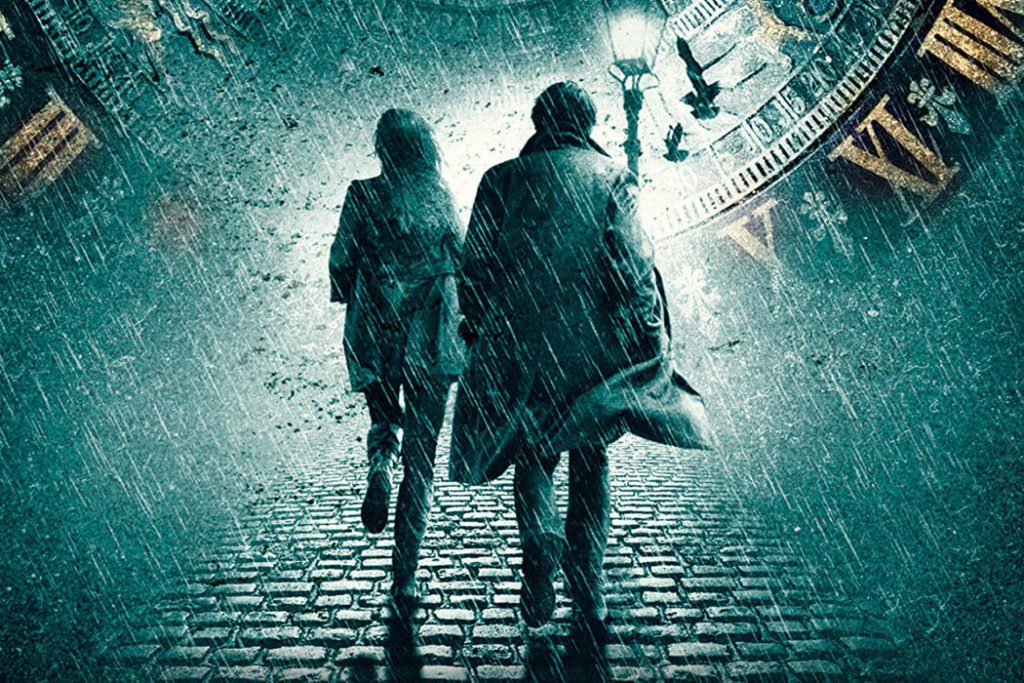 As we head into the home stretch, I'm sure we'll see much more of the Spenser connections, as well as more clues leading us to the revelation of Margot's fate, so join us here with your own thoughts, questions, comments, and insights!